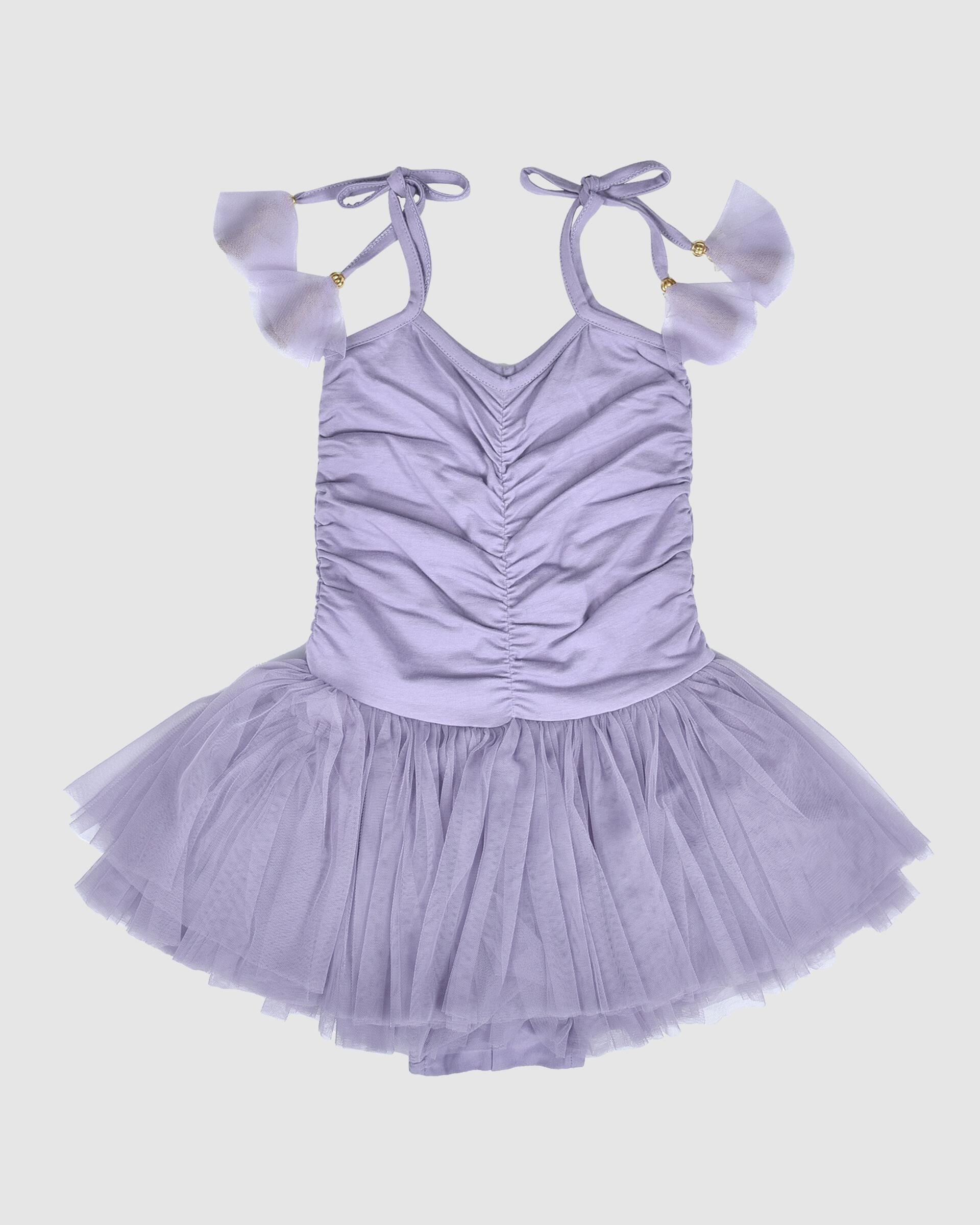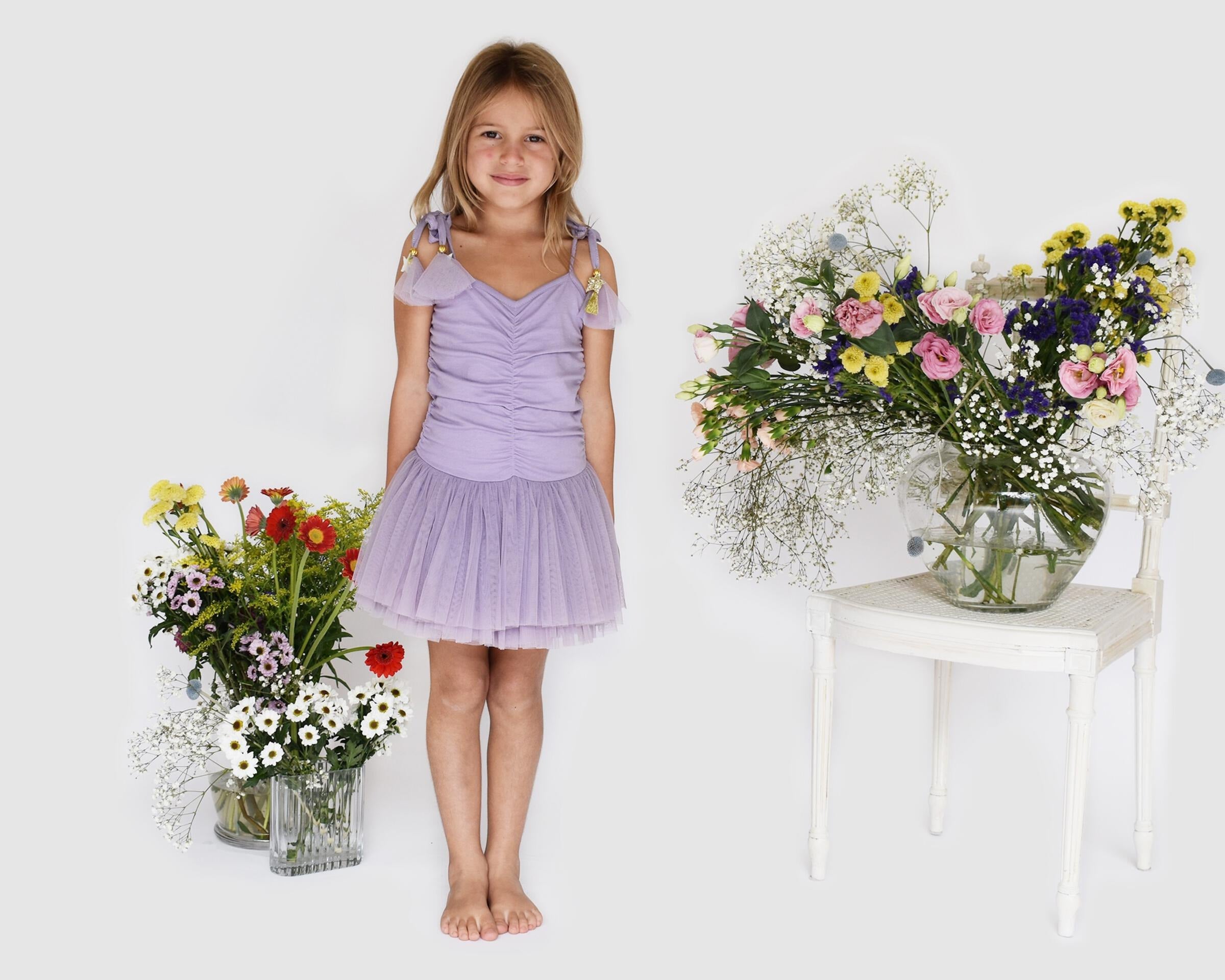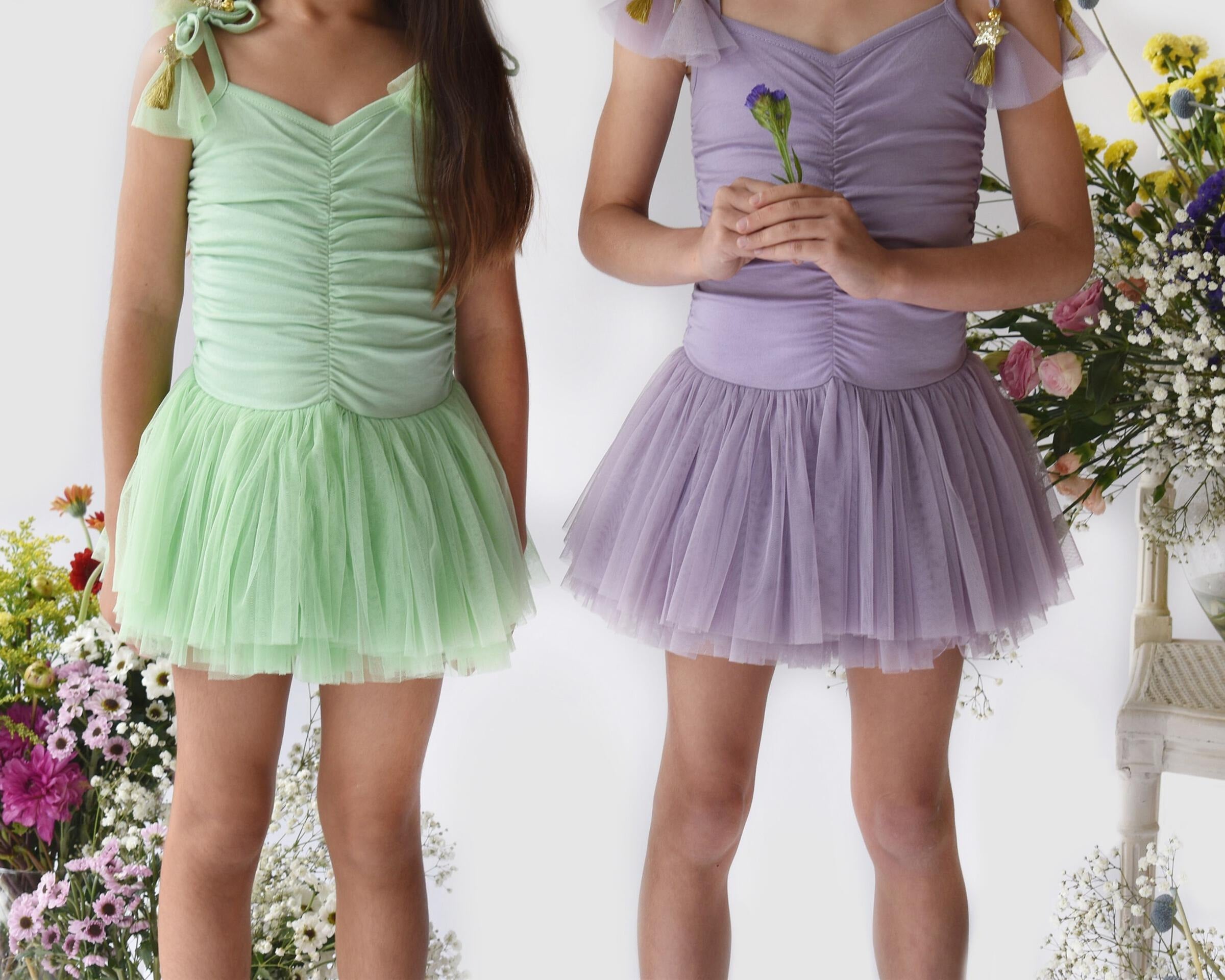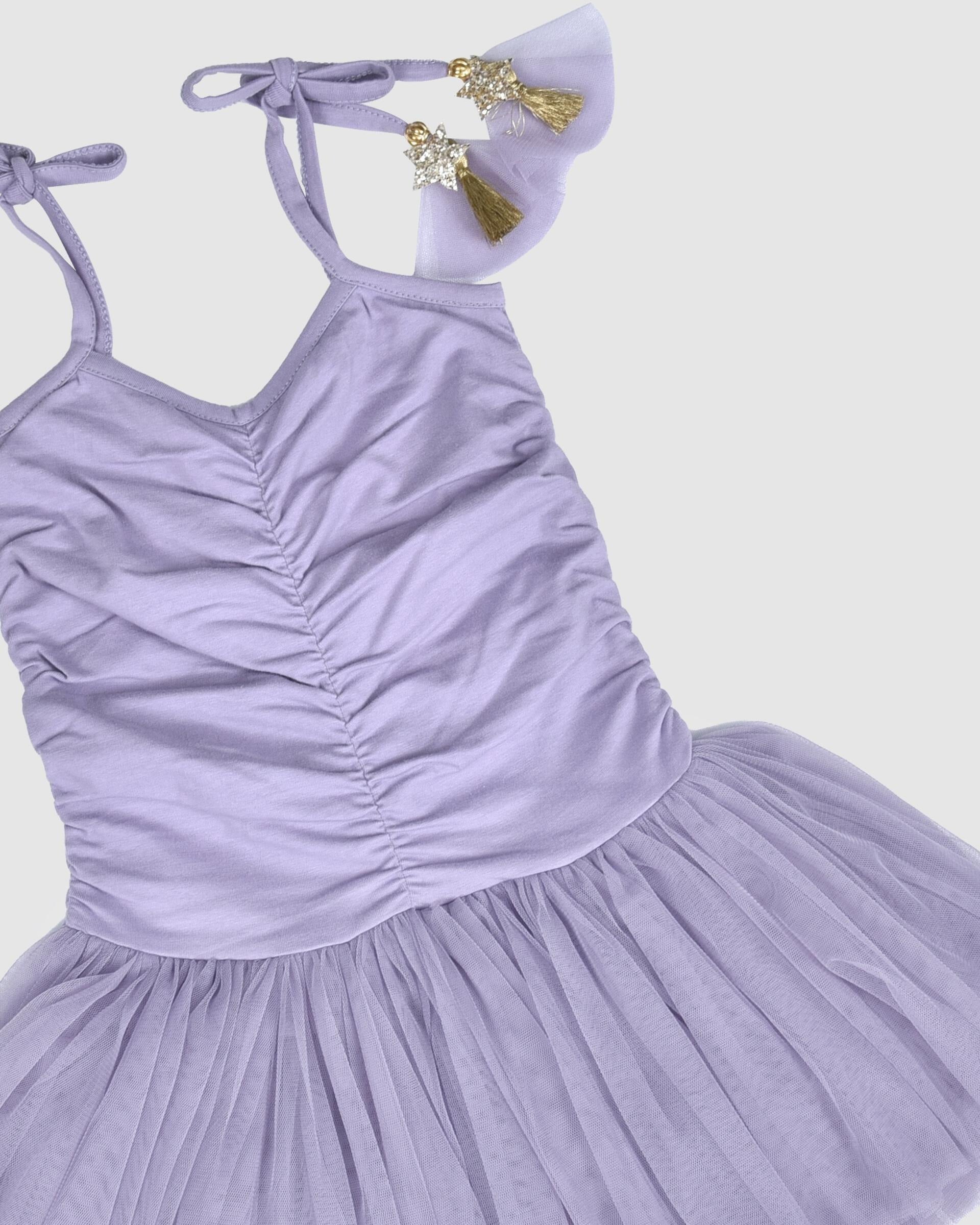 The Andi Tutu – a whimsical creation for your little dancer. Crafted from soft cotton jersey, this tutu boasts gathered hemlines for a playful touch. Shoulder ties, adorned with both tulle and gold accents, add a touch of elegance. The layers upon layers of tulle in the skirt create a mesmerising effect, and the press studs ensure easy dressing.
Available in a range of delightful colours including white, pink, blue, and lavender, the Andi Tutu invites every movement to dance, twirl, and feel the magic.
Elevate her enchanting moments with this unique tutu – a perfect blend of comfort and charm.