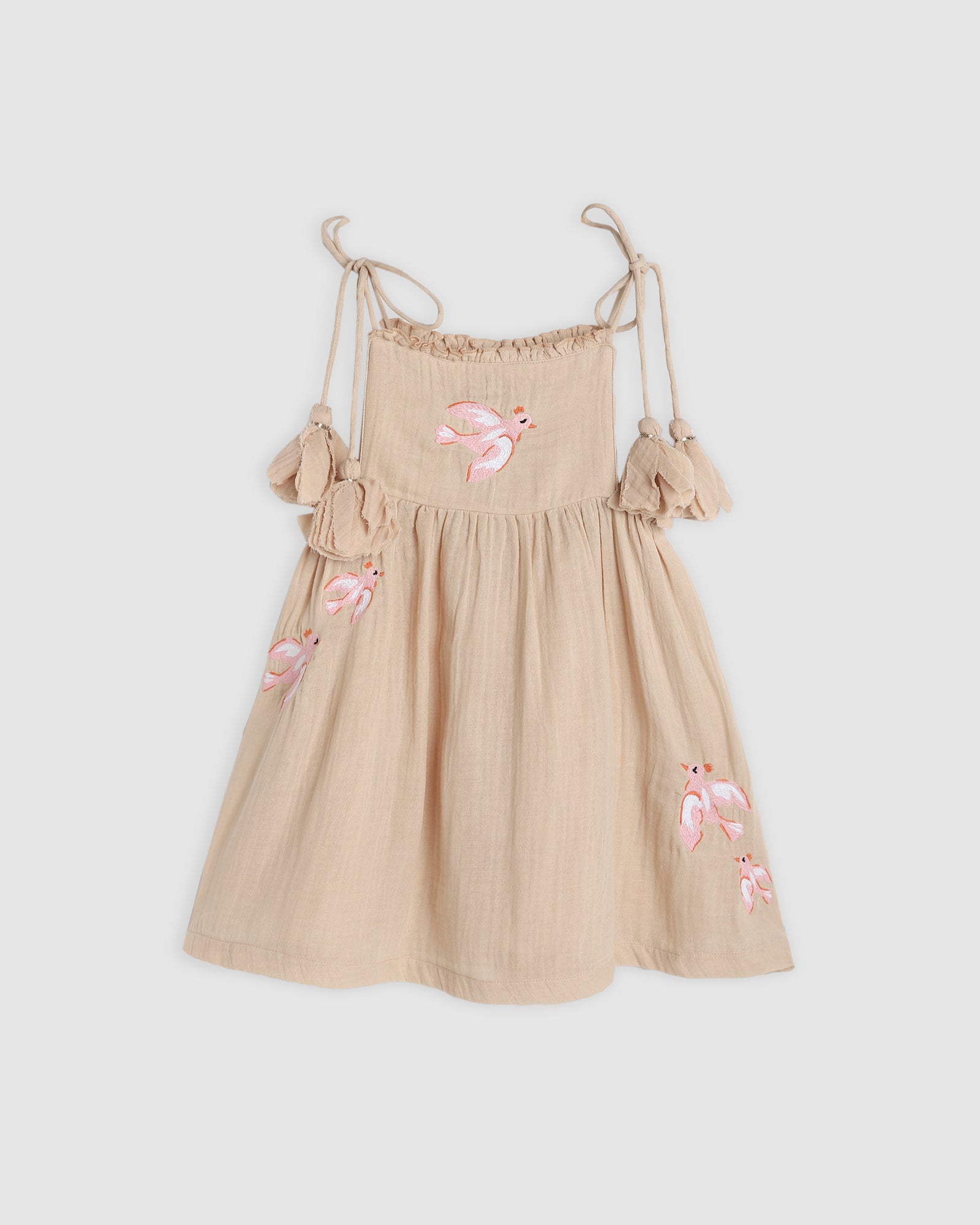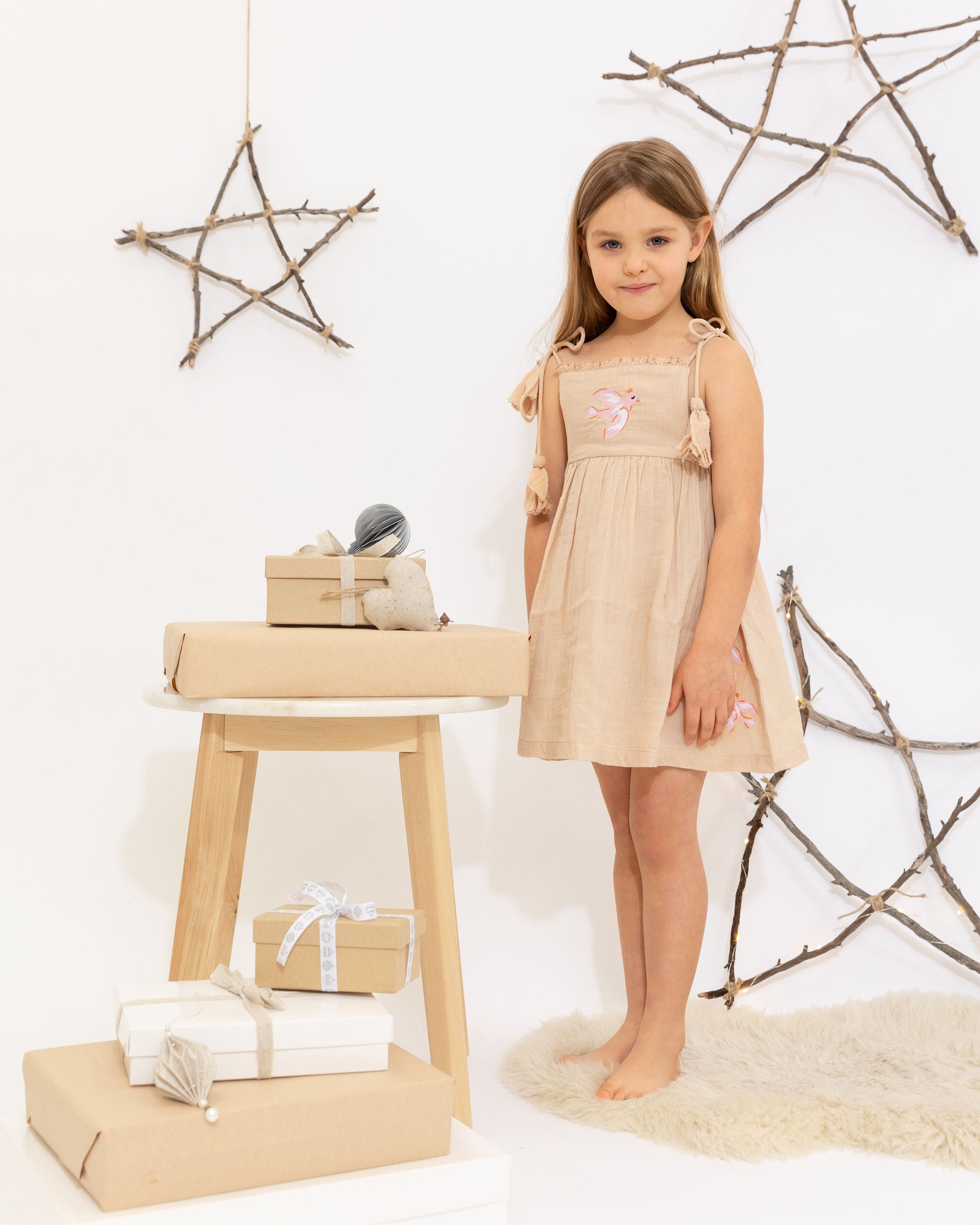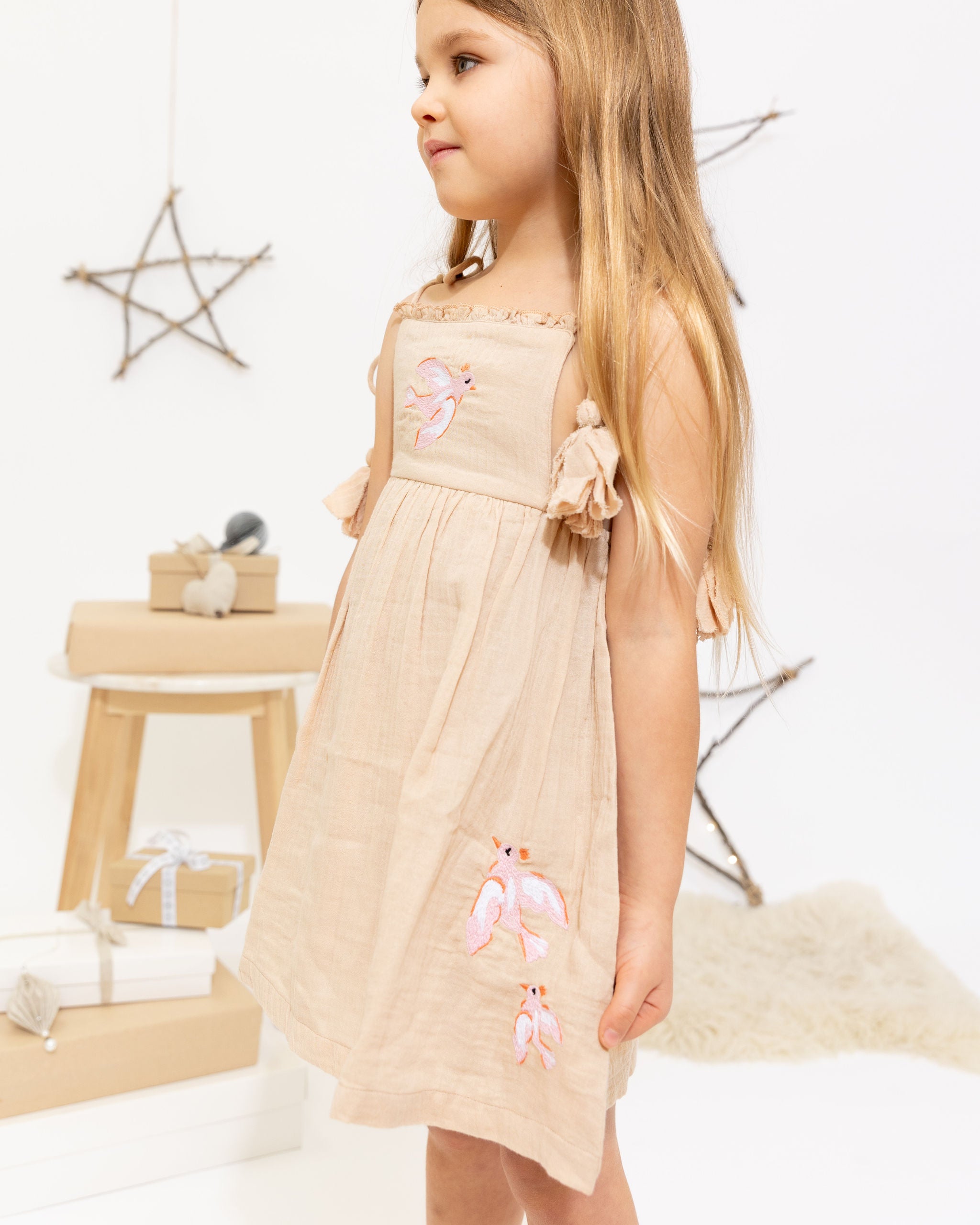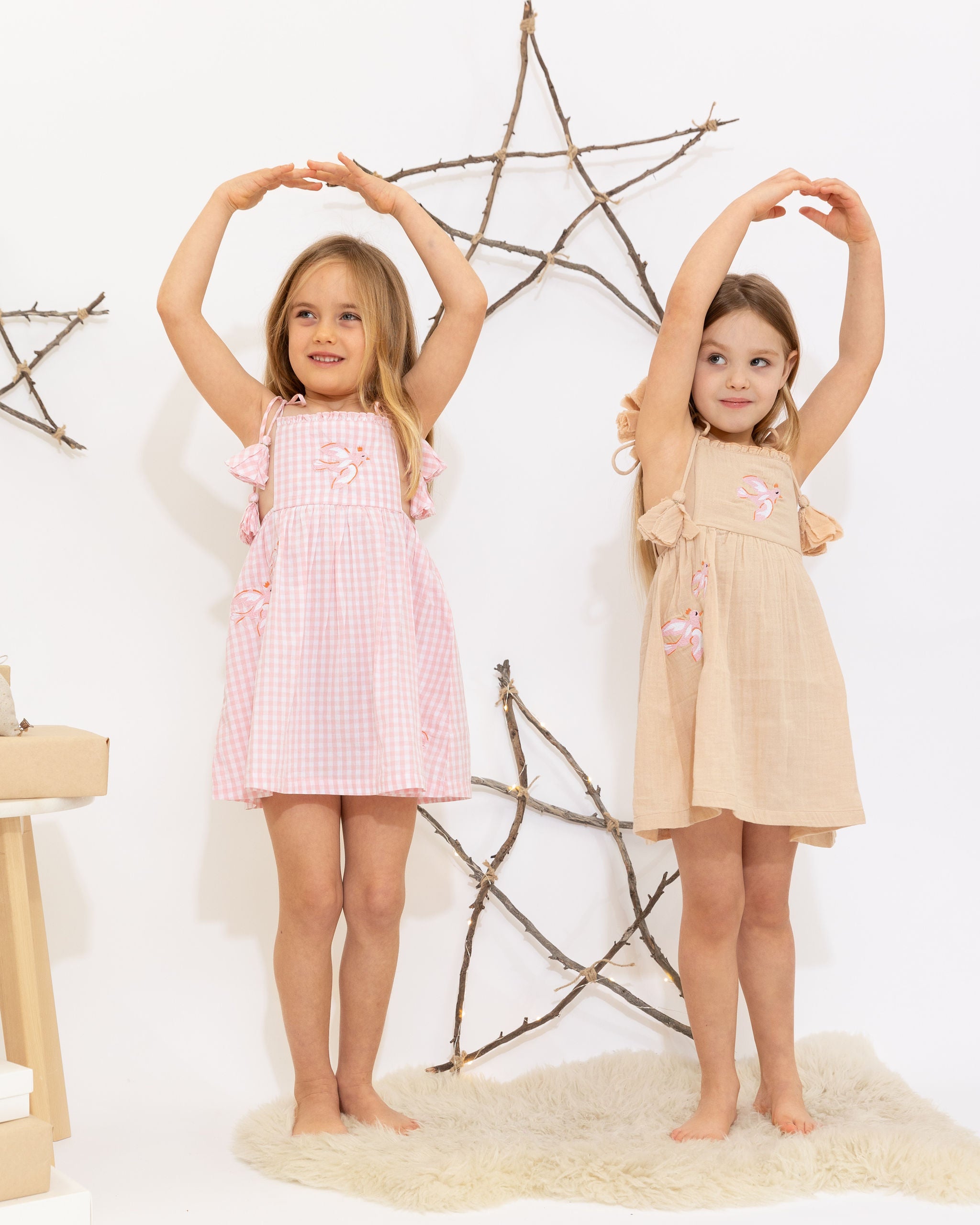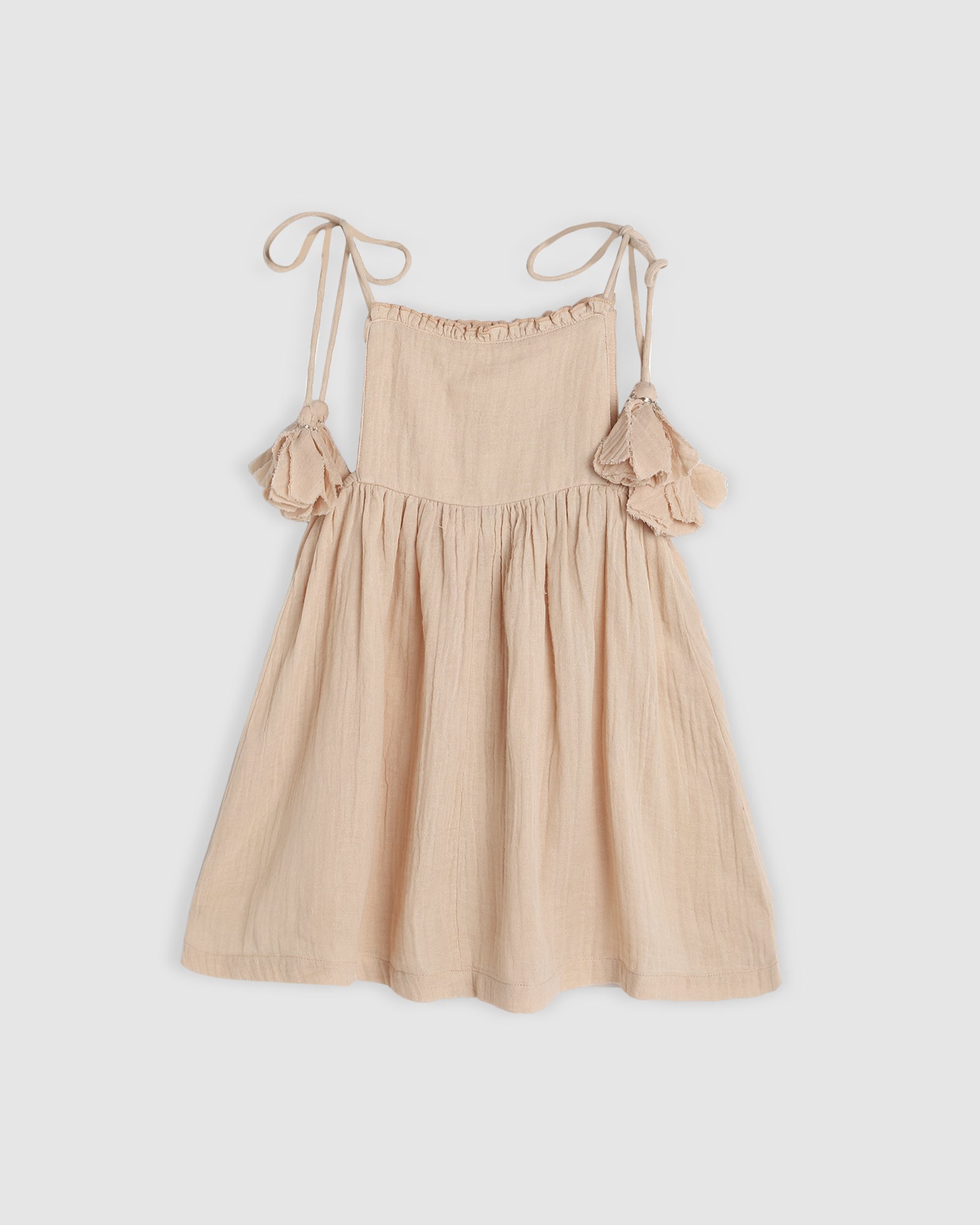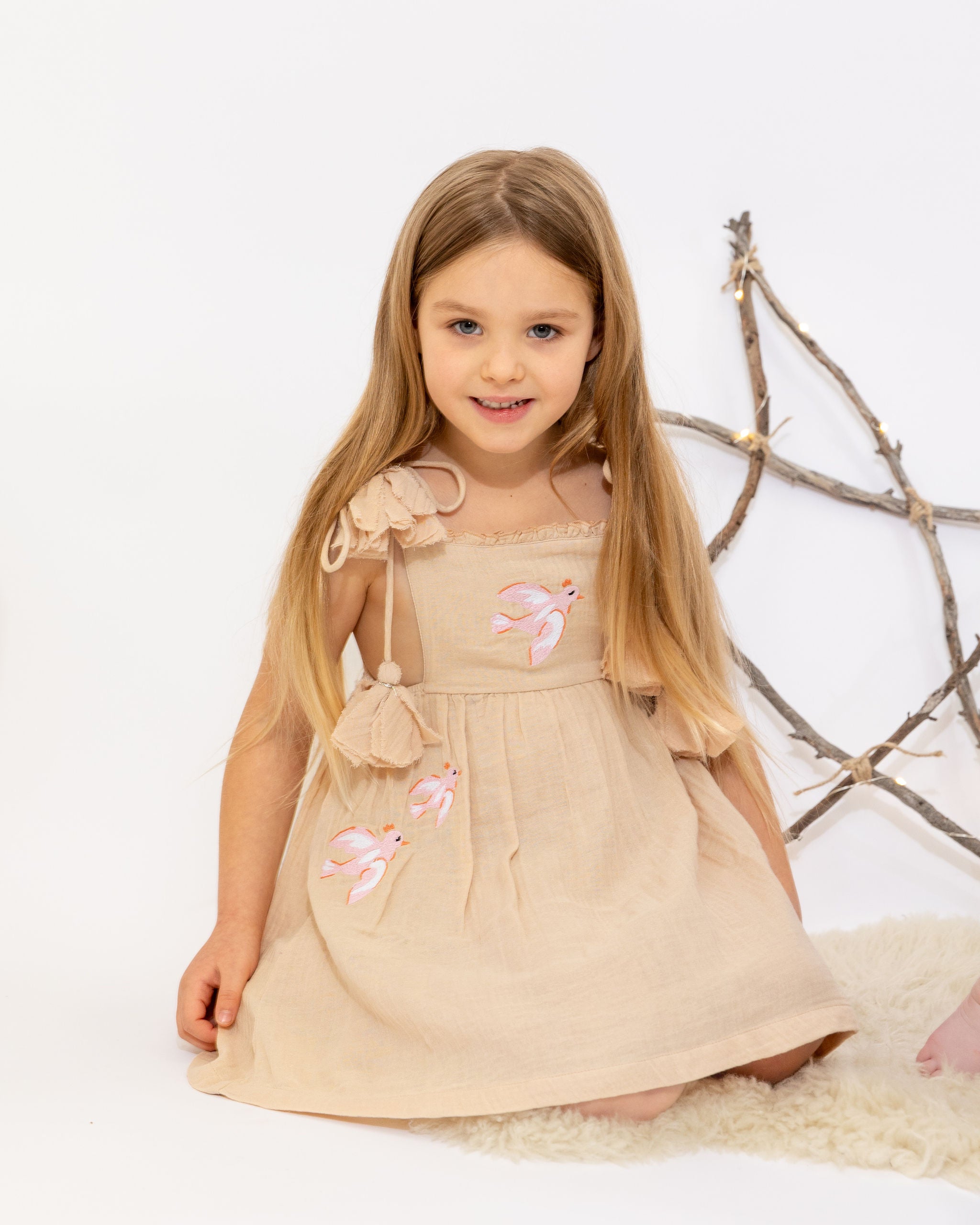 Angela Dress - Maple Sugar Birds
The Angela Dress in Nude Pink, the perfect choice for your Little Miss' playful adventures. This delightful piece features gentle shoulder ties for the perfect fit, finished with hand made tassels tied with gold thread. The love bird embroidery is what Christmas dreams are made of.
Whether your little miss is building sandcastles, catching fireflies under starlit skies or dancing around the Christmas tree, our collection ensures she does so in style and comfort, spreading the true essence of the holiday season.
Designed to create moments that will be treasured for years to come and to add an extra touch of grace and glamour to your Christmas celebrations. Crafted from the soft cotton gingham with our mistletoe embroidery detail, this is the playsuit of summer dreams. Let your little one shine in this darling ensemble that combines comfort and style effortlessly.
- Length: 60cm (6yrs)
- Shoulder ties
- Beautiful embroidery
- Made from 100% cotton gauze